An ecommerce business is just like any other business. It requires a plan and a marketing strategy for it to be successful. Roughly half the world's population uses the internet and that means you can not only reach the people in your local area, but the billions online.
Ecommerce business is different from other businesses in that, you do not have to spend money on launching physical stores or hiring on-site employees. Instead, most of your investment should go on a stunning website design and the actual programming of your website which may include functions such as offers and promotions to compel your site visitors to turn into paying customers.
The service aspect of your ecommerce business will include handling orders, shipping of products, refunds and providing constant customer support. The operations of your ecommerce website should cover the following aspects.
Goals of the website
You should have a clear idea of what outcomes you want to achieve with your ecommerce website. Are you in a niche market and you want to sell limited volumes of a highly priced product? Or, are you selling to the masses for low profits? Research your competition and make realistic goals of what can be achieved.
Developing the website structure
Your ecommerce website's navigation is a key element to your success. Most physical stores arrange their products in such a way that prompts you to buy more. There is a science to this. For example, expensive products are usually within easy reach in shopping aisles while cheaper products are played farther away from reach. Products that are impulse buys are placed next to products that are bought on a daily basis, milk and eggs for example.
When designing your website, you have to implement similar user psychology. Display your best products on the homepage then slowly show your website visitors the more expensive products and even offer limited-time discounts to get them to buy the more expensive products.
Website design and build
Your website's design should represent your brand and what customers in your industry expect. Should you have a trendy colorful website, modern sleek looking website or a more professional looking theme? It's ideal to hire a web design agency to help with this, because no matter how good your marketing is, if your website isn't setup right, your visitors will not turn into customers.
Ongoing site maintenance
Most entrepreneurs have a website built and then spend very little resources maintaining it. It's important to set aside budget to implement security updates, new features and design updates. Just as you would renovate your physical store from time to time, you need to maintain and upgrade your ecommerce website continuously.

Types of Ecommerce Marketing Strategies
There are several ways to market your ecommerce business depending on your end goal. For instance, you might be looking to create hype about an event such as a special sale, you might just want to increase relevant traffic to your new ecommerce website or just improve your page rank on Google. Based on your goals, following are the actionable steps.
Increase traffic
Most entrepreneurs are eager for sales and yet, the most crucial factor for success is actually relevant traffic. In order to set your ecommerce site up for success, you need to create content and use relevant titles, images and descriptions with relevant keywords.
For instance, many online stores will publish articles such as "Summer Look for Women", "Birthday Gift Guide for Men" and recommend suitable products in the articles. This organically brings in traffic to your website and tells your visitors why they need your product. Once you have relevant traffic coming in, you can monitor them through Google Analytics and further optimize your content to prompt your visitors to make a purchase.
Improve page rank
Improving your page rank on Google is like opening a store in a prime location. You will get lots of relevant visitors who will end up making a purchase. In order to rank high, you website has to load fast, it has to have good design and keep the visitors engaged, it also has to have good product images and very well written titles and descriptions so that they receive a lot of search traffic and clicks.
It may seem simple, but giant ecommerce sites have entire teams to run a very competitive operation. There is a science to optimizing your ecommerce website. Constantly testing and optimizing your titles, descriptions, images and such can have major implications.
Creating hype
It's important to create hype around your ecommerce business, otherwise you're just another store among the many. One way of creating hype could be having special sales around less celebrated holidays. For instance, mother's day and father's day maybe too competitive but a sales campaign on friendship day might be a good idea.
Search engine marketing
Google Adwords will be your biggest asset in conquering the ecommerce world. Showing relevant ads to those searching for products similar to what you offer is most likely to lead to sales. Before launching any campaigns, make sure your website loads fast on mobile because a lot of traffic comes from handheld devices. You also have to check if your product is compelling and if you offer it at a competitive price and clearly mention perks such as free delivery & return options.

It's also important to understand the concept of a sales funnel. Your website visitors might have just started researching a product and might buy it later or they might have already researched it and are ready to buy. In order to gain visitors who are ready to buy, you have to launch remarketing campaigns within Google. That is, Google can target people who previously visited your sites and show your customized ads to them when the search for the keywords again.
Google Shopping Ads have been very good campaign types to drive sales in the past. In recent years, the massive competition has driven up advertising cost and made the outcomes almost negligible.
Social media marketing
Unlike, search marketing, social media marketing is a lot like window shopping. If you see something you like and you have the money for it, you might end up buying it. Social media marketing is effective because it is visual in nature and you can display your product in creative ways through beautiful graphics and video. Google's display network is very similar to this. Again, you have to utilize remarketing to make sure your target audience keeps remembering your brand and eventually makes a purchase. Just like Google, using most social media platforms, such as Facebook & Instagram, you can track people who have previously visited your page or website and show ads just to them or audiences like them.
Email & messenger marketing
If you write good emails or text messages that don't seem overly promotional or like spam, they will be your biggest tool to keep making customers come back. Know what your customers love and deliver them just that. People will appreciate marketing emails from you if it genuinely helps them. You could include tutorials or guides as to how your product might improve their lives.

Last but not least, it's important to synchronize all your marketing efforts so that they seem fluent. Your email, social media and search marketing campaigns should deliver messages that adhere to your brand and your ecommerce activities. The heart and soul of your marketing is your creative department. When you write ads, the words have to convey a message. When you design visuals, they have to evoke emotion. Hire an agency or part-time help because time is more precious than money.
If you are a beginner, the best way to get started is through Shopify. With Shopify, all you have to do is create an account -- they provide you an online storefront that you can customize to your liking. The main advantage of using Shopify is that, you do not have to worry about your website ever breaking down, crashing or facing any other technical error that you would need to hire a website developer for.
However, the basic monthly plan of $29 for Shopify has the bare minimum features and is not ideal for those looking to run a more competitive ecommerce business. Maybe you want to have a custom option where the website shows a promotional discount for returning visitors, you will need a paid addon for that. Or, maybe you want to do conditional promotions such as buy one and get one free, which automatically applies when you add to your shopping cart -- that again is a paid feature. Adding custom features and themes can easily cross $300 per month but it is well worth it for those looking to be self-sufficient without much outside help.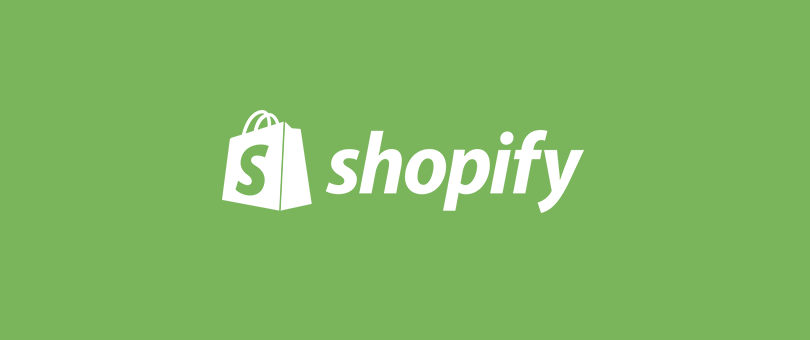 ThirdHand Bangladesh is a Shopify Affiliate and we highly recommend their service. They are trusted by the ecommerce industry at large and are successfully running many big ecommerce websites. However, if you feel you need a dedicated team to help you be creative and competitive like no ready-made solution can offer -- we can match the pricing for our long-term clients.
Our preferred solution for ecommerce is WooCommerce. If you're just looking for ecommerce marketing services, we can handle those for your as well. Just shoot us an email.
Share this article:
Related Posts